16 September 2017
AWS Network Load Balancer
The other day I received an email from AWS with their latest announcements. I went through the email and saw that AWS now offers a new kind of ELB namely the Network Load Balancer (NLB). Compared to the ALB and the ELB classic the NLB is a layer 4 load balancer (transport). When I clicked the link, the AWS webpage states the following "The Network Load Balancer for the Elastic Load Balancing service is designed to handle millions of requests per second while maintaining ultra-low latencies" and I thought to myself why didn't AWS offer this ELB a year ago when I needed a network load balancer :)
A year ago I worked on a project where the requirements were to capture NetFlow traffic and query CPEs (Customer Premises Equipment) of their status through the SNMP protocol. The SNMP part wasn't that big of a challenge but the NetFlow was more of a challenge. Having 10.000 CPE each with at least 10 interfaces bombing your backend is quite a challenge. One of the requirements was data integrity since the data would be used in a commercial manner. Our initial design consisted of having 5x EC2 instances with NetFlow parsers that would parse and forward (produce) the data to an Apache Kafka cluster. The following picture shows a simplified design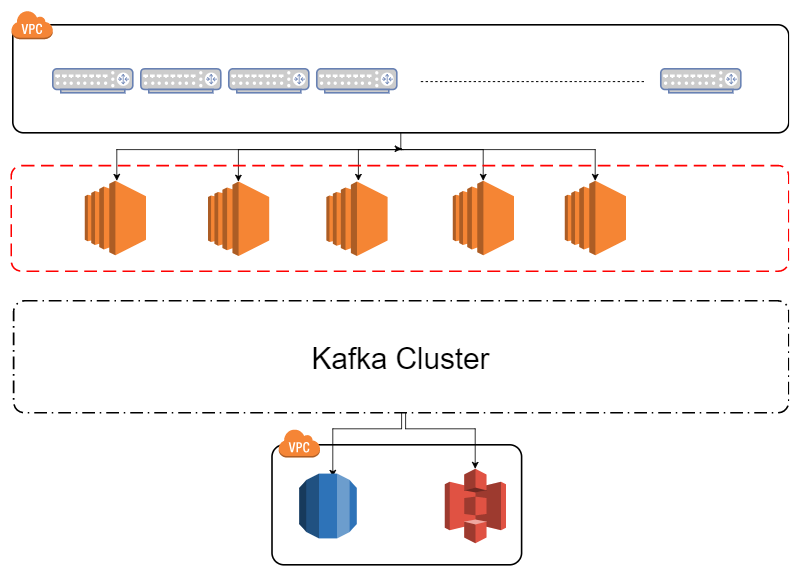 06 May 2017
Redis, Apache Kafka & RabbitMQ - When to use what
I recently had to present a design where the designed consisted of Redis, Apache Kafka and RabbitMQ, among other things of course. At the presentation the obvious question came up, can't we just use one of these?
I understand that for novice users visiting the respective websites it must be difficult to understand the differences. On the front page on the redis webpage they state 
Redis is an open source (BSD licensed), in-memory data structure store, used as a database, cache and message broker.
On the Apache Kafka webpage you'll see
Publish & Subscribe to streams of data like a messaging system
and finally on RabbitMQ
RabbitMQ is the most widely deployed open source message broker 
"Message" seems to be the keyword for all of them but that doesn't tell the full story. Let's have a look at the details and example scenarios where one would choose one over the other.
13 March 2017
Web app deployment without downtime
Hi there today I'll show you how I deploy my site to production without incurring downtime. My site isn't big and is deployed on a single server where I have NGINX, HAproxy and redis running. Here a diagram that shows the setup